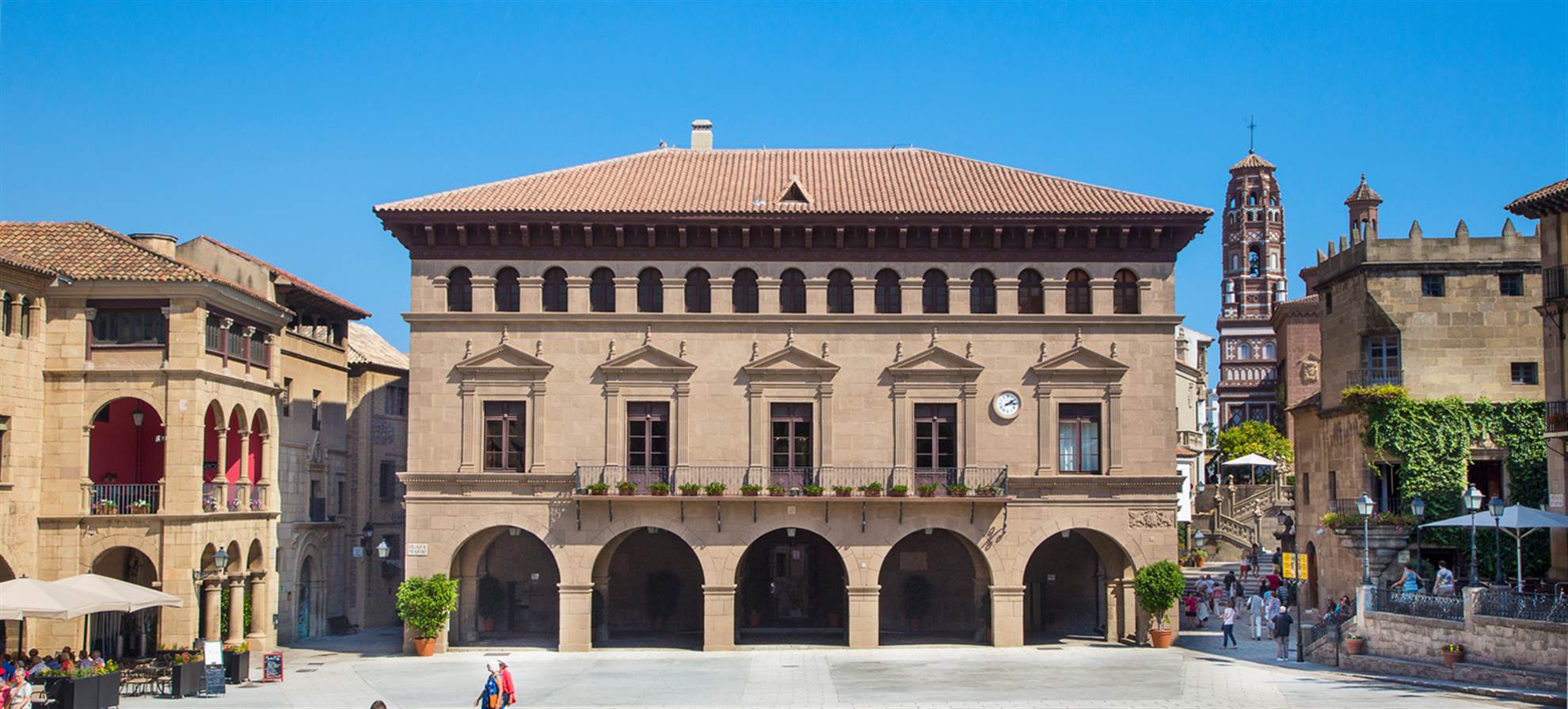 Before
$

15,40
Now
$

13,86
Poble Espanyol - Open Air Museum
To product
Wonderful Spain in a nutshell! Not to be missed!
Located in the heart of Montjuïc and well connected to the centre of Barcelona, Poble Espanyol is a unique area that recreates the soul of Spain. Walking through the streets and squares of the country's best popular architecture, you will experience the great diversity of our culture from within. From the emotion of popular festivals to live crafts and contemporary art; a renovated experience of culture and leisure for all ages. Poble Espanyol integrates a complete audiovisual project, through which you delve into Spanish culture. Discover the cuisine, traditions and landscapes in the Feeling Spain areas and experience authentic celebrations with Fiesta, a 150-m2 facility with spectacular sights and sounds.
Tip: try to get there early in the day when it's less crowded!
10% discount at Ticketbar!
Opening Hours
Monday: from 9 a.m. to 8 p.m.
Tuesday, Wednesday, Thursday and Sundays: from 9 a.m. to 12 a.m (midnight).
Friday: 9 a.m. to 3 a.m.
Saturday: 9 a.m. to 4 a.m.
Christmas time
24th December: 9 a.m. to 8 p.m.
25th December: 9 a.m. to 2 p.m.
1st january: 1 p.m. to 8 p.m.
Location
Francesc Ferrer i Guàrdia, 13
08038 Barcelona
Metro to Pl. Espanya
Buy your ticket online and skip the line!